Kids page is a list

of wonderful pages for children on the web. Kids page has something for toddlers to teens and everything in between. Adults will find amazing information, also.
NOTE: Don't miss the cookie recipe at the bottom of the page!

My grandchildren asked me to create this kids page. They wanted everything to be in one place - from homework to outer space - from games to puzzles - it's all here.
Education
Need to find a Word? Here's a COOL SITE

---
Parties
Captain Kid Birthday Parties - Treasure Chest of amazing kid birthday party ideas, kid party games, delicious food recipes, fun party themes, easy party planner, kid activity ideas and so much more!
---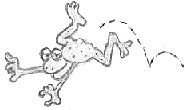 Cool Cartoon Drawings. Check out these easy drawings. You can copy and draw them yourself or print them out to color in.
---
Please take the time to bookmark this kids page (control D), so you will be able to easily come back to all the fun, entertaining and educational sites listed here.
Great Gifts for All Ages
---
Want to sing karaoke? Play Tetris? Concentration? Click here!
---
What goes "Ha-ha-ha . . . THUD!"
A monster laughing his head off.
The best way to keep your kids out of hot water is to put some dishes in it.
---
kids page for Astronomy


Cartoons







National Geographic for kids


Kids Zone





MaMaMedia.com gives kids the best of the Net with hundreds of fun activities allowing them to create, play, publish and share, all while building learning and technology skills.


Neopets
---
Universe Today - Space news from around the Internet, updated every weekday.
Looking for something fun to do?
Do you know where stars are born?

---
Please visit our friend Bradley at Fun Stuff On The Web The number one family fun website for quality links to fun stuff on the web. The best online content delivers variety for Mom, Dad and the Kids.
Fun Stuff On The Web is more than just a kids page ..... It's a whole kid's Site!
---
If you host a website pertaining to children and would like to see it listed here, please use my contact form to submit. Contact Me Here
---
Here is a recipe that is fun to make on a dark and stormy day.Or any day, for that matter!
Recipe for Oatmeal Cookies with Peanut Butter
1 cup butter
2 cups brown sugar
3 eggs
2 teaspoons vanilla
2 cups peanut butter
2 cups flour
2 cups old-fashioned oats
1 teaspoon baking soda
1/2 teaspoon cinnamon
1/2 teaspoon salt


Preheat oven to 350 degrees F.
Cream butter and brown sugar.
Add eggs, vanilla and peanut butter.
Add dry ingredents.
Roll by tablespoon-full into balls.


Bake for 10 to 12 minutes or until golden brown.


If my house doesn't have peanut butter, bread, cereal and milk.....we're out of food!